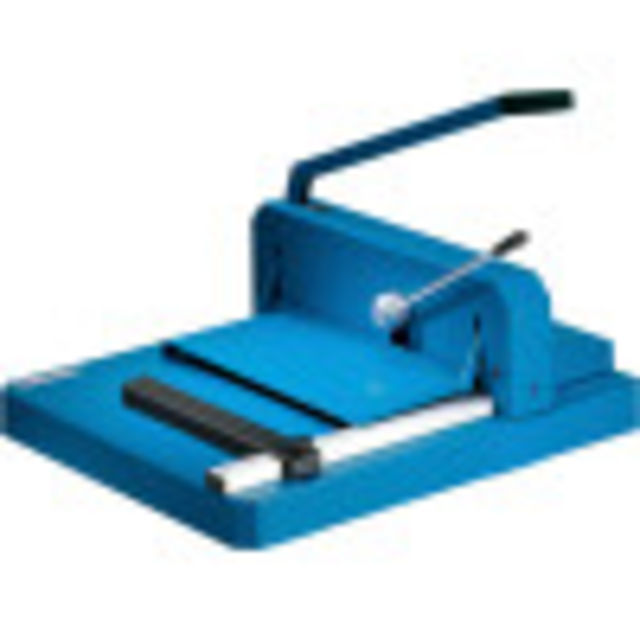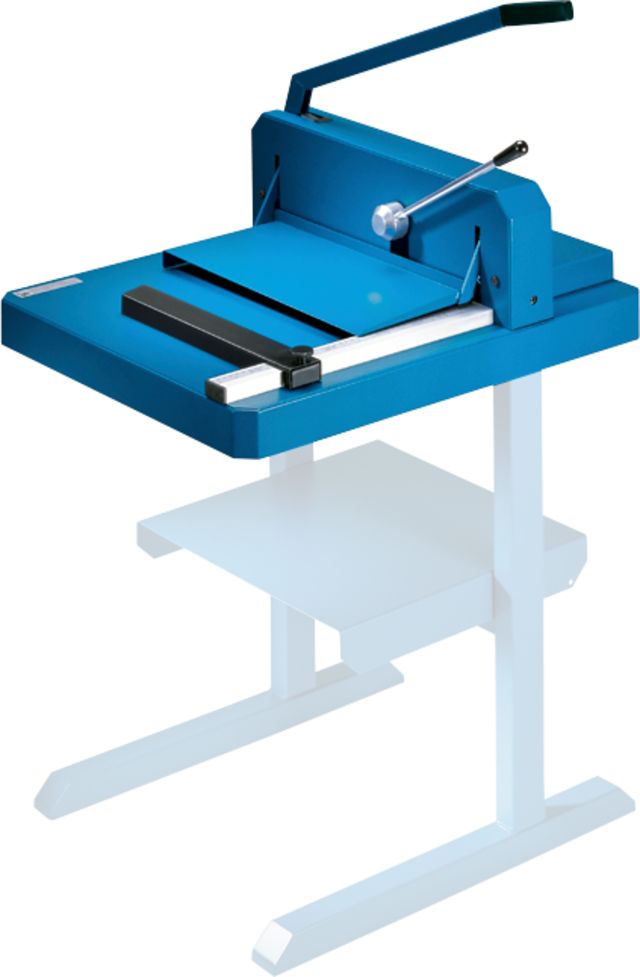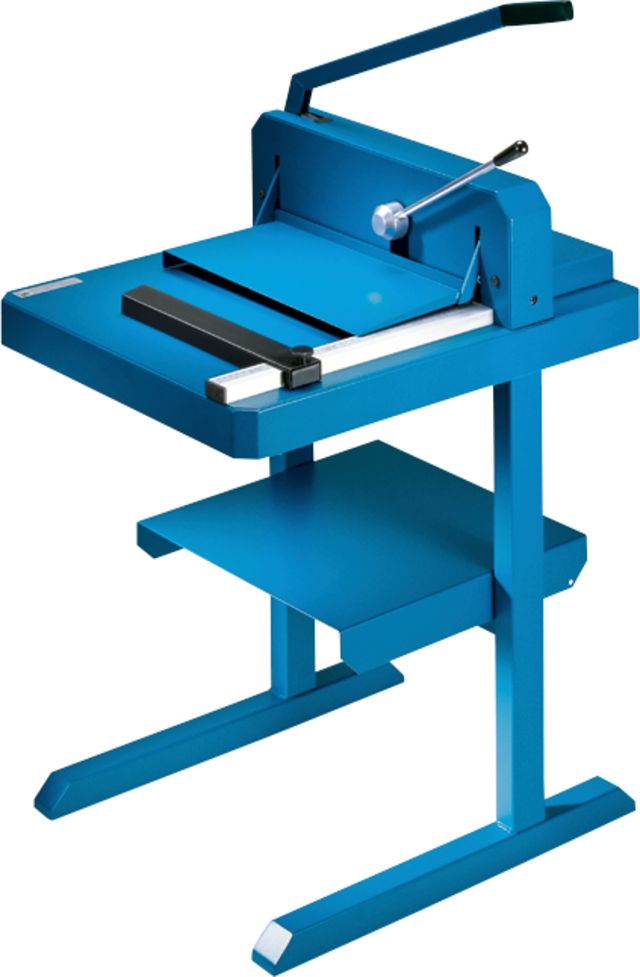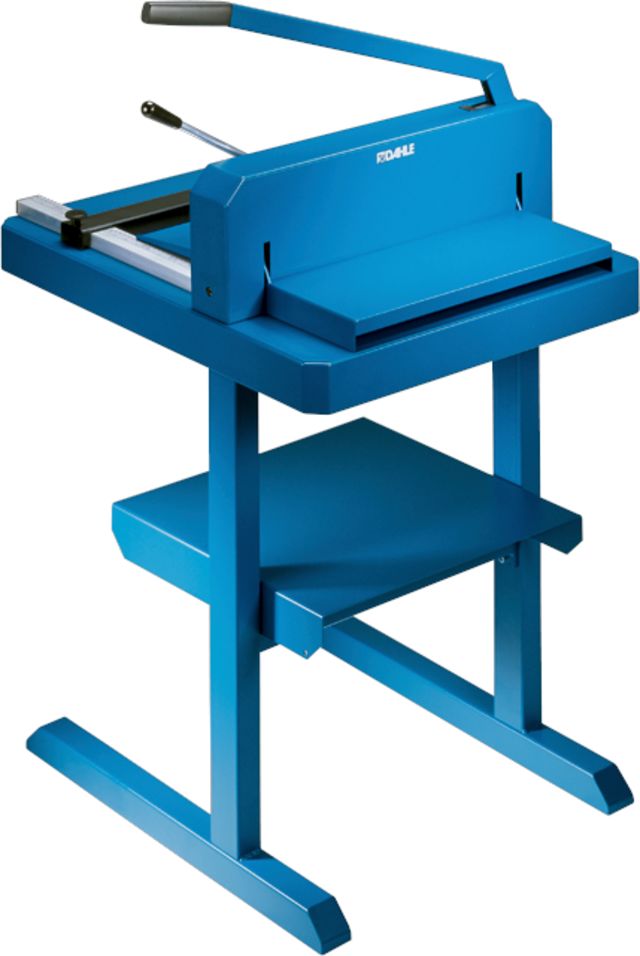 Dahle 842
Professional Stack Cutter
The Dahle 842 Professional Stack Cutter with a 16 7/8" cut length, cuts up to 200 sheets of paper with precision and safety. This German engineered, industrial workhorse is equipped with a Solingen steel, highly honed blade for burr-free cuts, and safety shield which prevents the blade from moving until it's closed.
Cuts up to 200 sheets of paper at a time
Machine ground blade ensures precision trimming
Built-in safety guards keeps fingers safe and prevents injury
Quick-action clamp holds work securely and evenly
Screened guides for easy alignment
Adjustable alignment guide for repetitive cutting
Cutting up to 200 sheets of paper is easy work for the Dahle 842 Professional Stack Cutter. With a cut length of 16 7/8", this German engineered industrial workhorse will give you the precision you need along with the safety you deserve. The Dahle 842 Professional Stack Cutter is manually operated but designed for safe, easy cutting. SAFETY FEATURES
The safety shield prevents the blade from coming down while it's in the up position. Once the shield is in place, you have the ability to cut cleanly through up to 200 sheets of paper with very little effort. SMOOTH CUTS
Clean, burr-free cuts are made possible with a ground Solingen Steel blade and the Quick-Action paper clamp that places even pressure across the entire cutting surface. An adjustable alignment guide guarantees accuracy and is convenient for repetitive cutting. The 842 can be mounted on any secure table surface, but the optional stand is recommended for proper cutting height and leverage. TRUSTED WORLDWIDE
Dahle Stack Cutters can be found in art departments, custom frame shops, and print and copy centers throughout the world.